In today's fast paced driving world where drivers expect exceptional quality in modern tyre technology. Zeta Tyres, a premium Private brand by global tyre designer and manufacturer SD-International is considered to meet these challenging demands.

Originally derived from a famed French tyre producer with over 50 years of successful trading experience. The Zeta brand was launch by SD-International in 2005 and over the past eighteen years has progressively evolved into a leading international name within the tyre industry and currently selling in over 90 countries. The tyres are also certified as an OEM brand by several car and truck vehicle manufacturers offering quality performance and superior tyre design.

Also Zeta has built up an impressive impact on worldwide Social Media as the second most popular and influential tyre brand on digital platforms including Instagram, Facebook and Twitter.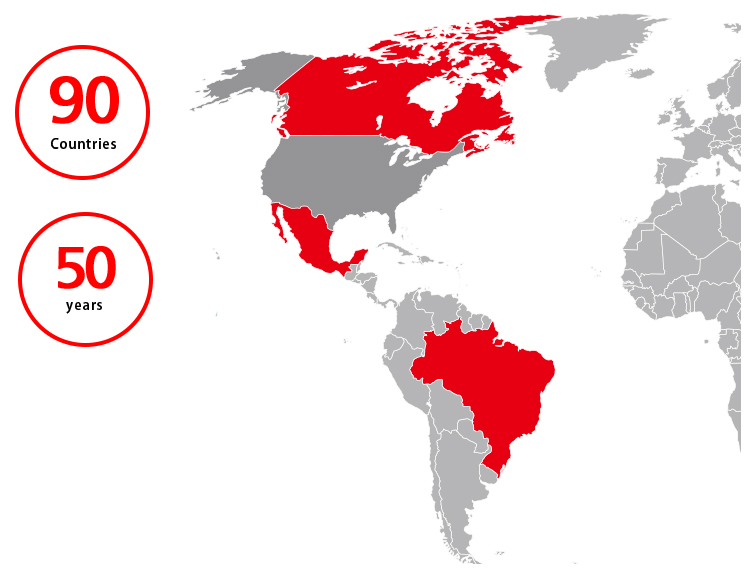 HIGH PERFORMANCE – COMFORT – EFFICIENCY – DURABILITY:
The comprehensive Zeta range is currently available in passenger car radial (PCR) as well as Truck and Bus Radial (TBR) market sectors.

The Zeta passenger car radial tyre line was launched in 2009 and is produced in three of the leading top three tyre production plants in China, which are renowned for using cutting-edge tyre manufacturing machinery technology and testing facilities, including VMI, Krupe, and Fisher. These plants also impliment modern management systems to monitor production quality throughout each phase of the tyre building process.

All the Zeta PCR tyre patterns incorporate impressive designs through using the most recent EU technology and meet the new EC No.1222/2009 Regulation regarding Wet Grip, Rolling Resistance, and Noise. Regulations that are also incorporated in all ZETA TBR tyres.


The ZETA PCR Tyre range of PCR tyres includes the following 12 categories:
High-Performance Vehicles (HP) - Ultra-High Performance (UHP) -  Crossover Utility Vehicles (CUVs) -  Sports Utility Vehicles (SUVs) - Highway Terrain (HT) -  Vans (VAN)
All-Terrain Vehicles (AT) - Roll Stability Control Vehicles (RSC) - Mud Terrain Vehicles (MT) - All-Season – Winter and Electric Vehicles (EV).
All the above Zeta PCR tyres incorporate unique patterns designed to provide excellent traction, efficiency, safety, and driving comfort according to the vehicle type and weather conditions experienced by drivers in the following high performance designs: Alventi – Impero – Verdant – Meglio – Etalon and Consenso and varying sizes from 13" up to 24" so that drivers can enjoy the comfort and quality offered by ZETA regardless of what vehicle they drive.


VERSATILITY – STRENGTH - CONTROL
ZETA TBR range are specifically manufactured for trucks, buses and mining vehicles that require more than four tyres of greater size, durability, weight capacity, and efficiency. These tyres are available in the following five categories:
Long Haul Vehicles
Regional
On/Off Road Vehicles
Mining Vehicles
Buses
With trucks and buses having more than four tyres, each with its own function. They require unique patterns and designs that allow them to operate safely, efficiently, and comfortably. Therefore ZETA Tyres provide several tire styles designed to meet the needs of the varying positions and vehicle types including:
Z-Trac (Drive tires for driving on paved roads and highways)
Z-Pilot (Suitable for steer/ trailer position when driving on paved roads and highways)
Z-Conta (Suitable for special trailers when driving on paved roads and highways)
Z-Miles (Suitable for all positions when driving on paved roads and highways)
Z-Lines (Suitable for steer/trailer positions when driven on paved roads andhighways)
Z-Trans (Suitable for all positions when driving on paved roads and highways)
Z-Cross (Drive tires for driving on paved roads and highways)
The unique design and tread patterns on all these tyres guarantees excellent traction, braking, and anti-hydroplaning along with effective heat dispersion plus the wider footprint promotes extra grip, noise reduction, and longer mileage per tyre.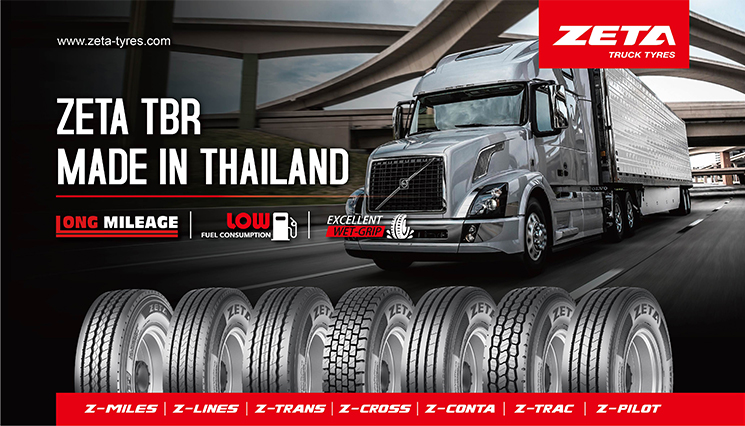 ZETA TYRE PERFECTION
ZETA uses dual manufacturing plants in China and Thailand each with outstanding state-of-the-art manufacturing equipment and technology to ensure ZETA's tyres at a superior level to other brands. With tyre design and composition that offers unique technology that includes:
The latest profile designs and new compounding technology for extended service life, lower cost per mile and increasing longevity and efficiency. High-silica compounding technology to ensure unsurpassed wet-grip in treacherous road conditions, for outstanding safety levels in all weather conditions. Plus a wide tread design to further extend tyre service life and increased stability to safeguard against high winds, hydroplaning and uneven road services.
ZETA's manufacturers and products have a range of certifications that outline the quality and safety they provide. The certifications are available for perusal on request, including Reach, ECE, R117, Snow-Flack, Inmetro, CHAS, NOM, BIS & CCC.

EXCELLENT QUALITY ASSURANCE AND CERTIFICATION
The ZETA brand includes an outstanding quality assurance complete with a free seven-year Warranty from the date of manufacture and three-time retreading with casing compensation.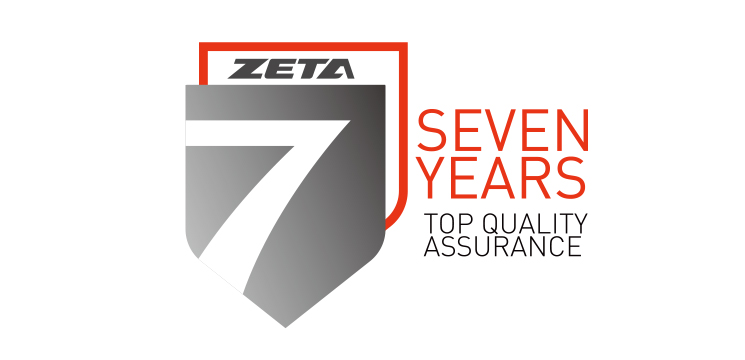 TRUSTED BUSINESS PARTNERSHIPS
With an ongoing number of long term business partnerships with international tyre dealers, ZETA provide a very high level of convenience and business assistance including:
Quick Delivery of stocked inventory within seven business days to allow swift and efficient re-stocking.
Mixed Load Shipments of PCR/LTR/TBR tyre sizes and quantities into a single container where required.
Flexible Payment Schemes of up to 90 days O/P can be agreed upon under Credit Insurance.
ZETA also provides experienced and professional marketing support on a wide range of platforms, point-of-sale merchandise, and the opportunity to engage in exclusive distribution agreements.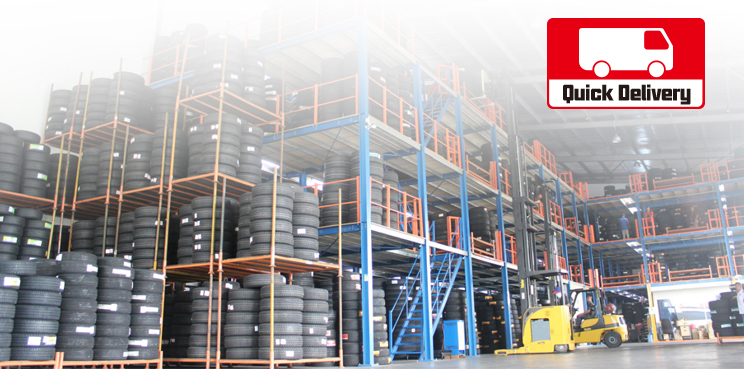 IT HAS TO BE ZETA
ZETA is proud of its high-quality tyres with ground-breaking new tread patterns and compositions to guarantee drivers a safe, secure driving experience on tires that ensure a long service life, impressive fuel economy, and are environment friendly.
Manufactured by one of the very latest automated tyre-building plants in Thailand. ZETA tyres are professionally designed to Industry 4.0 regulations, giving driving comfort and safety along with the lowest cost per mile and a true commitment to quality.
To discover more about the ZETA brand, visit one of our social platforms by clicking the links below: