From March 8th to 10th, 2023, Tyrexpo Asia 2023 took place at the prestigious Singapore Expo. ZETA wowed visitors with its top-of-the-line tyre products, drawing in crowds from far and wide.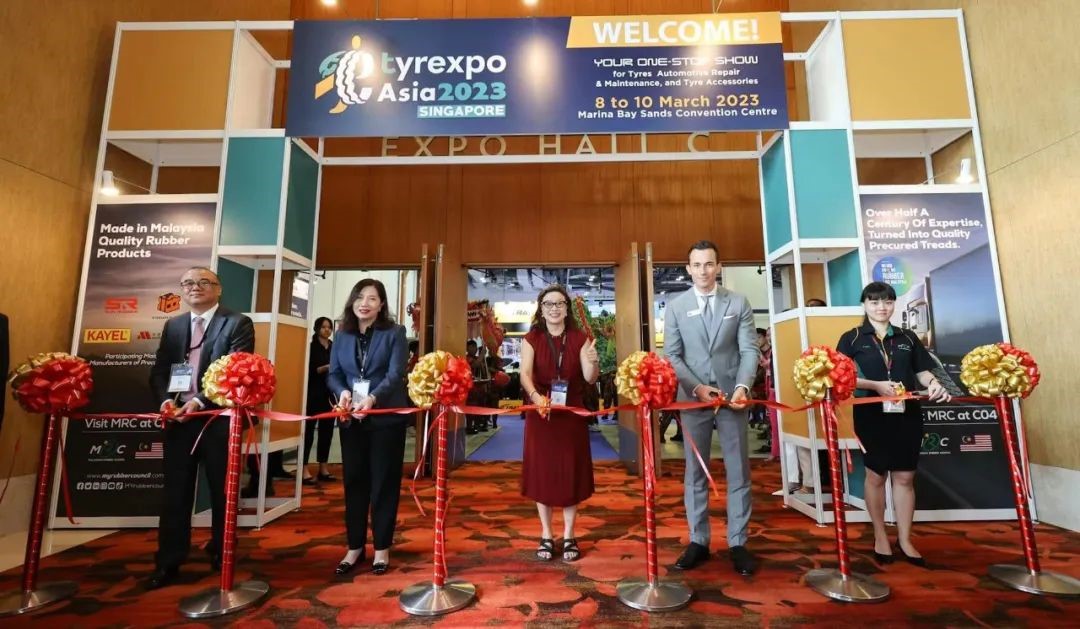 Mr. Mike, the Chairman of ZETA TYRE kicked off the opening ceremony by cutting the ribbon (first from the left).

  ZETA tyres were all on display at the event. The showcased products spanned high-performance, ultra-high-performance, off-road, snow, all-season, medium and long-distance, and medium and short-distance tyres. This impressive range catered to the diverse needs of various industries and users, making ZETA the talk of the town.

  Of particular interest were the regional-haul Z-LINE and Z-CROSS tyres. These tyres combined low rolling resistance, anti-skid, strong traction, and wear resistance to meet the Southeast Asian market's requirements. The ultra-high-performance ALVENTI and IMPERO tyres, equipped with two core technologies, multiple frequency conversion mute technology, and new soft tread formula, were also hot-selling products, creating a quiet and comfortable driving experience for users.

  This successful outing lays a solid foundation for ZETA to expand its tyre market in Southeast Asia, working with more exceptional partners to provide high-quality tyre products and services for global users.